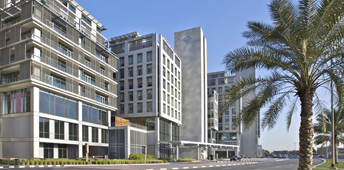 Whilst working at GAJ and in collaboration with Hopkins Architects, Michael was the Lead Architect in charge of taking the prestigious Gate Village Project, from Scheme Design to Project Completion.
The Project consists of 9 commercial buildings & 1 Residential building on a Podium, with 5 Basement car parks. Work commenced on Site in March 2005 with Enabling Works followed by the Main Contract in September 2005. The Project was fully completed in December 2009.
The Project Value was AED 535,000,000.
READ MORE